A Wedding Homerun in Loveland, Ohio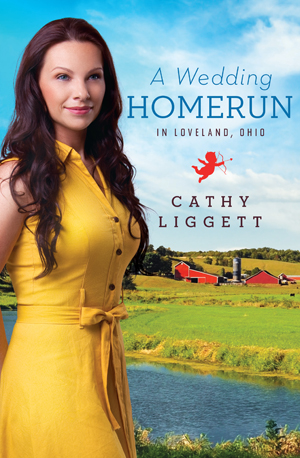 Megan O'Donnell has everything under control.
Everything – including single motherhood, her job as a physical therapist, and anything else that life serves up. She has to, really, since her husband walked out on her and their son when Sammy was born with cerebral palsy – taking along with him her trust in men and most of her faith in God, too.
Productive and resilient, she's even at the helm of All-Stars Sports Day, an end-of-the-summer event she's organizing for special needs kids like Sammy. But her planning meeting is hijacked when MacNeill Hattaway, former mega-star pitcher for the Tri-state Hawks, shows up—with a news crew, no less! It seems Mac is out for the season recovering from an injury, and sure, his celebrity might help.  But it looks like a self-serving publicity stunt to Megan who is well aware of Mac's reputation as a womanizer.
She's forced to work with him. Then finds she likes him. And Mac loves her…and her son.  But what will happen when their pasts throw a curveball in their game of love?